We are excited to share with you Matt & Paul's celebration, featured first on Green Wedding Shoes. The day was a scorcher (over 100 degrees), we started early and ended in the wee hours of the night. It was well worth the heat of the day to watch these two wonderful guys surrounded by their family and friends. The love they have for each other and all of their guests is really what made this day as amazing as it was. I have met few people that exude delight, love and laughter as much as Matt and Paul do. I was fortunate enough to be asked to design and plan their wedding and I couldn't have had a better time. They are collaborative, witty as all get up, and just so much fun to be around.
The vendor team was just as amazing. Everyone was so involved in really working together to make their day perfectly tailored to Matt and Paul while having a blast getting it all together. I have to especially thank Trish from Classic Party Rentals and Meg Fickling. Their additional input and suggestions made whole look and feel of the alfresco dining even better, and their attention to detail assisted me in ensuring we didn't leave anything out. The wonderful Caroline Tran captured the day, and I couldn't think of a more perfect person for the job. She is the loveliest to work with and her photographs speak for themselves. If you want to get to know Matt and Paul, just take a look at Caroline's images of their day.
Congratulations Matt & Paul!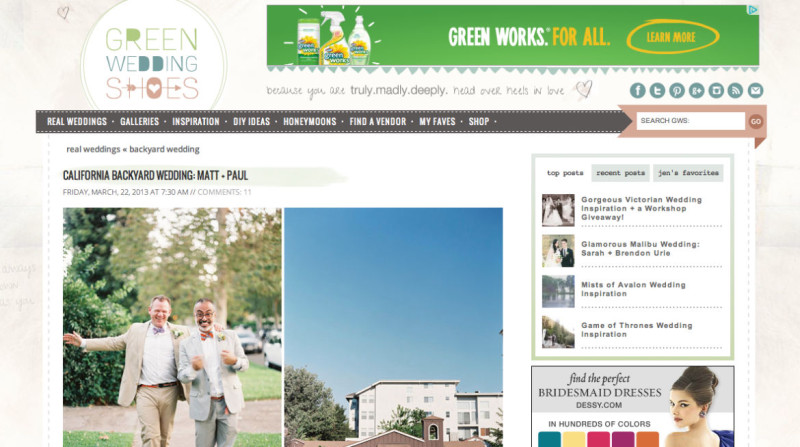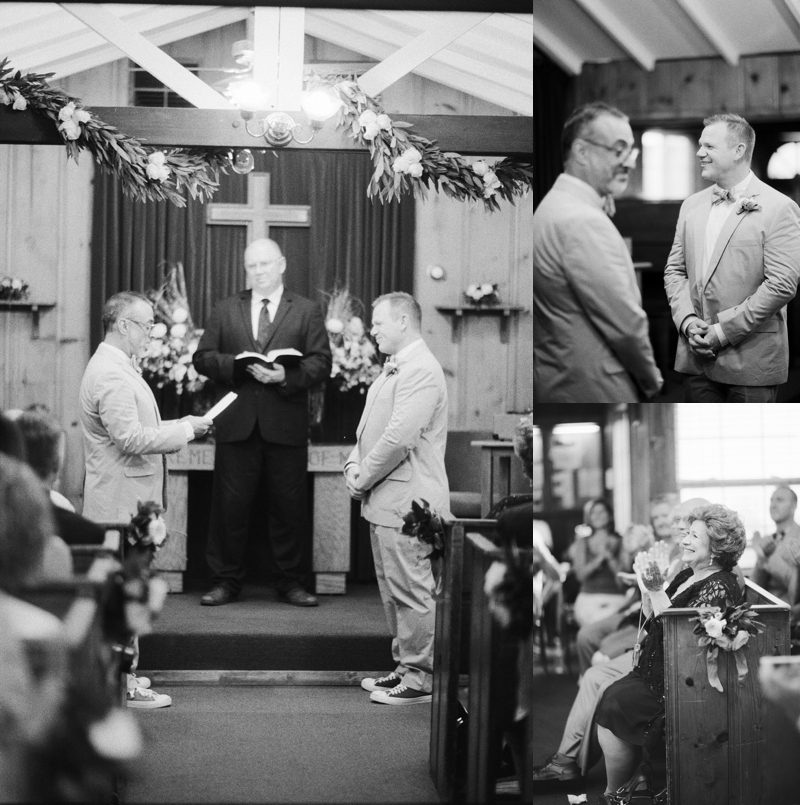 Ceremony: Little Brown Church // Reception: The Ethel House // Event Planning and Design: Courtney of LVL Weddings and Events // Photography: Caroline Tran // Florals:  Meg Fickling of La Partie Events // Catering: Onil Chibas // Rentals:  Classic Party Rental // Cake: Susie Cakes // Valet: Owl Valet // Entertainment: Morganne Picard // Paper Goods: Paper Source // Attire: Brooks Brothers // Custom Footwear: Converse